Lake Ontario's Salmon Fishing
Every year during the months of September and October, Chinook (King) and Coho Salmon begin their journey upstream in the many tributary waters of Lake Ontario. As they adventure through the riffles and pools, we aren't far behind in pursuit of their powerful and memorable fights.
Drift Boat Night Trolling Lake Ontario
September - October
While preparing to make their spawning migration, the salmon's first stop is the mouth of the river. This is where they "stage" or congregate until they make their annual run. During this time, we take to trolling the shoreline under the cover of night. Outfitted with lit rod tips and brightly glowing lures, we are able to coax these mighty fish into biting. The vicious runs in the open water that follow are some to be remembered!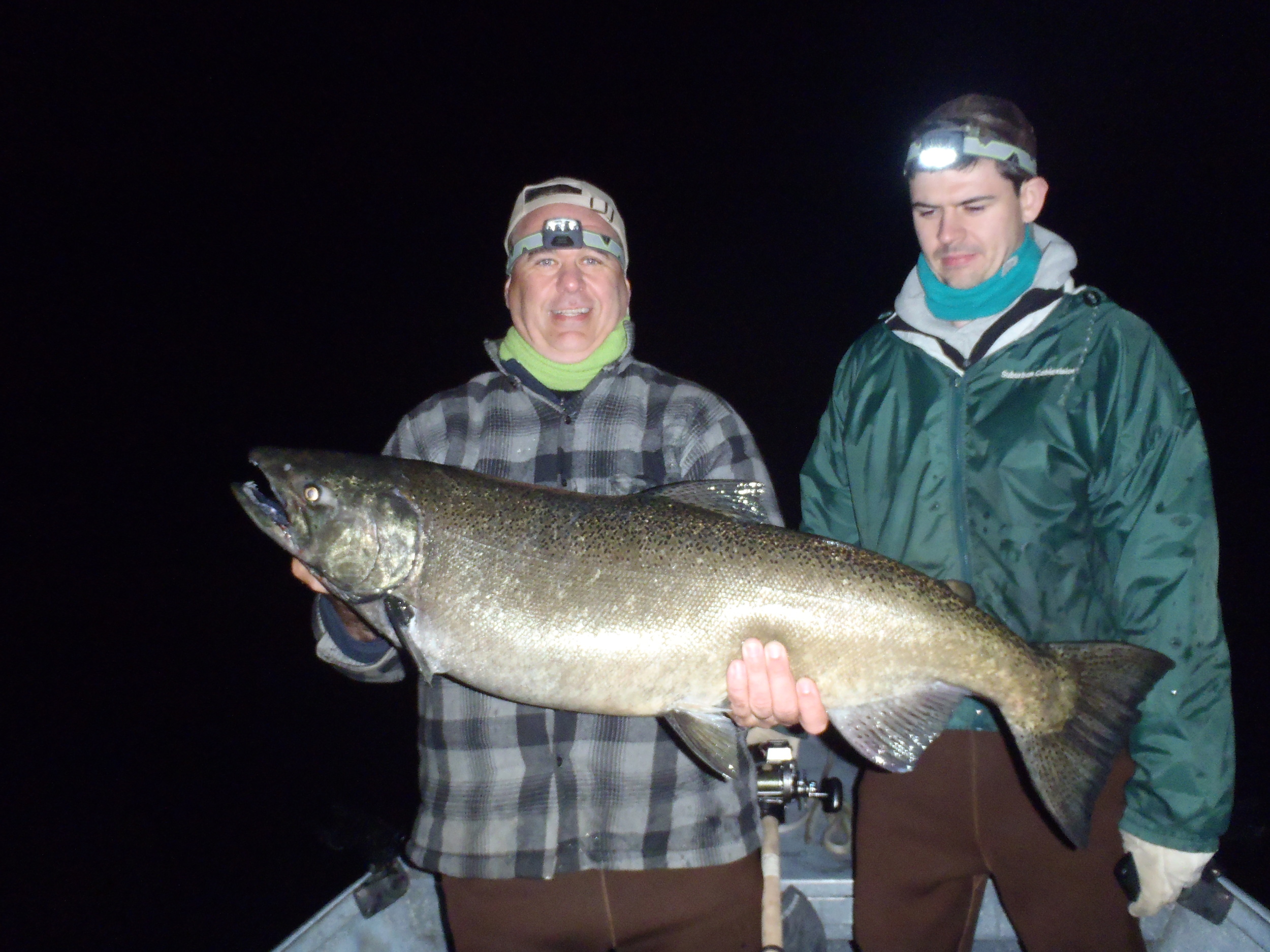 Drift Boat River Fishing
September - October
After staging, salmon begin to fill the river systems in their run upstream. We now pursue King and Coho salmon during the daylight hours, in the drift boat. Using a mixture of tactics, including the back-trolling of lures and float (spin) fishing, we continue to persuade these feisty fish in to biting. Nothing compares to the explosive hit that comes from an aggressive King Salmon!